How To Choose The Right Dog For Your Family
Hello again dog lovers! It's February already and so many of you have begun to research how to choose the right dog for your family. Most breeders are now expecting litters over the coming months and rescue centres will be chock-full of beautiful animals looking for love.
Here's my guide on how to choose the right dog for your family! It's a big decision and a 15+ year commitment, so here are some tips to help you get it right.
Is now the right time to get a dog?
The all important question. The mothership. When you're adopting for the first time it can be so hard to know when will be the perfect time to adopt. The two biggest elements of dog ownership are time and money. Dogs are a full-time hobby and require a huge amount of time focused on them every single day, 365 days a year.
On average most dogs need 1-2 hours exercise a day, 1 hour of mental stimulation, 30 minutes of training as well as feeding, grooming and general love and companionship. Already this racks up a minimum of 4 hours of each day. Besides this, the first year with your new best friend can cost between £5-10k depending on the breed, size and the source you're contemplating.
If you spend a lot of time at home and have a comfortable financial situation, you're in a great place to adopt. If not, it might be better to wait and put some money away for the opportune moment.
Which breed will be right for your family?
Choosing a particular dog breed can help you decide more accurately regarding size, energy levels and personality type. When choosing a breed it's important to be realistic about how much time you have to contribute to each breed type. Breed descriptions are generally very broad, so try not to take them too literally. Noone can predict what you'll get, but an established breed can help estimate these factors.
Read between the lines when you research each breed. If they are described as highly intelligent or hard working it's important to recognise that these dogs are bred to do a job all day long, always learning new things. You will need to simulate that experience for them in other ways to keep them happy and well-adjusted.
Temperament
From my experience, temperament has always been heavily influenced by environmental factors, as opposed to breeding. Reputable breeders will do everything they can to ensure the parents of each litter are of sounds temperaments and health, but even they will agree that so much of a dog's behaviour is down to training.
If you think about it, we don't look at babies and say "they will have a great temperament because of their parents" that would be so weird! When it comes down to children we focus enormously on how early life experiences shape them, so consider this with your pup too.
More seriously though, in the past I have seen prize winning pedigrees turn aggressive and mutts from the shelter become volunteer therapy dogs. No matter your choice, training can and will outweigh genetic heritage by a long chalk.
What causes behavioural issues?
Without proper attention and training 9 out of 10 dogs develop behavioural issues. It can be something as simple as nuisance night-time barking or more dangerous symptoms such as fear-aggression. This is why it's important to be realistic about what you can handle. We might really want that highly-strung Ferrari but but often what we need is a quiet life with a dependable Volvo.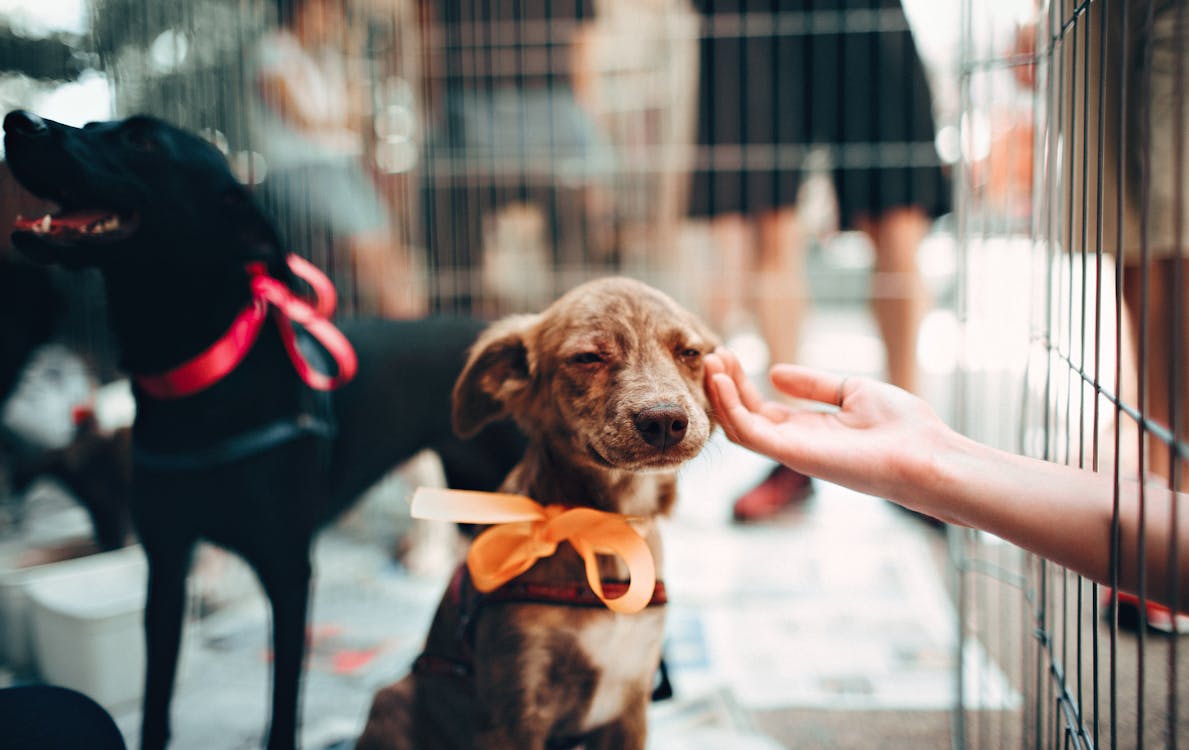 Why are dogs rehomed?
Behavioural issues are one of the most common reason for dogs being surrendered to dog shelters. Often when owners realised they took on more than they could manage in relation to their home life. Avoid becoming part of this statistic by choosing conservatively. No matter who or what you choose, their energy and zest for life will 100% surprise you. You will never be bored!
(There are loads of great youtube videos of what its like owning different breeds, be sure to check them out).
Puppy or rescue?
Whether you want a puppy or a rescue dog depends on a few factors.
Do you have a particular breed in mind?
Would you prefer an adult dog?
Would you like to give a home to a dog in need?
Will they be solely a pet or a working dog?
Look at reputable local breeders and your local rescue centres and get a feel for what might be the best fit. Rescue centres have so many diverse dogs with different abilities, backgrounds and ages. While you may not always have a choice of breed, staff will be able to help match you to the right dog when they come along. This may take some time so be patient and stay in frequent contact with your shelter.
Puppies are a very exciting venture and with this you will get the comfort of knowing your dog's history. You will be able to start from scratch, which does have many benefits if you have training goals such as showing, agility or scent work. The only real "down-side" (if you can call it that) is the time spent training a puppy to be a safe, responsible and highly-trained adult. This includes hours of training, cleaning up accidents and general troubleshooting (oh no, he's eaten my shoes, again!)
No matter which route you choose to go down, there will be local professionals ready to help you.
How to choose a puppy
Step 1 is find a reputable breeder. You will know if they are serious because they will really grill you about your home life and routine. Their puppies won't go to anyone who can't prove they will provide a comfortable forever home. Don't be surprised or worried if they ask you for photo evidence of your home and garden. It shows they really care.
If you're asked to part with any cash, make sure the breeder supplies you with an invoice or receipt and a confirmation that your puppy is secured.
When you see the litter, ensure they are with mum (ideally, with dad too) and look to see a definite bond between her and the pups. Puppy farm frauds and dog thieves are notorious for renting a home and bringing in a fake mother to sit with puppies that have either been intensively farmed or stolen for viewings before making a quick buck.
Puppies must stay with their mothers until the age of 8-9 weeks old. If you are being offered to take a puppy home who is younger than this, get out of there. (And report the situation to your local animal welfare officer or the RSPCA).
Check to see all puppies are chunky and healthy, that they and their living quarters are clean, warm and dry with clean drinking water available. If you have any reservations about the wellbeing of the animals, get out of there and again, report the situation to your local animal welfare officer with your City Council.
When you're choosing your pup, the breeder will be able to tell you the personalities of each puppy. Handle them all and see how you feel. The temptation here is to "fall in love" or to choose the animal you feel sorry for because they are shy. Try not to let your heart lead you – this is a massive decision for the head too.
Some say the first dog to run from the litter is most high-energy – I have found this to be true from experience. This is a great way to compare the energy levels of the litter in front of you.
How to choose a rescue dog
When it comes to shelter animals it helps to have owned dogs before. Why? Because you will know be able to read between the lines of the dog's behaviour. Rescue dogs have a lot of environmental factors affecting their behaviour. They may be over excited or terrified due to staying in kennels. They may be bored or frustrated (rescue centres work extremely hard but often rely on volunteers to keep all animals busy and exercised).
Give the dog time to approach you and go for a walk. Talk to kennel handlers about their experience of the dog – this will help you make your decision. Shelters are fantastic at matching dogs to new families so don't be afraid of this option. Just be prepared to spend a little more money on training and vets bills should the occasion arise.
How to avoid being scammed
With he rise in technology, online shopping and social media comes a new form of scamming. Unfortunately, dogs are now bought and sold online and this phenomena is growing to be a more and more socially acceptable means to acquire a dog. 100s of people are tricked each year into purchasing pets that are either don't exist, are stolen or have severe, undisclosed behavioural issues.
How to avoid Gumtree scams
Is it all about money?
Look at the price of the dog or puppy on offer. If the dog is extremely cheap or free the listing should be reported to administration. The dog is likely to be stolen or you are about to be tricked into an online "deposit" payment for which you will receive nothing. Often pictures are stolen from real accounts to falsify adverts. This is a good example:
Does it sound too good to be true?
The old saying won't fail you – if it sounds too good to be true, it probably is. Don't give anyone cash without seeing a puppy in person or without a receipt.
Always ask to see the breeders' certificate as part of your visit – the council will have issued them with this to ensure high welfare standards for the animals). If they don't have one, this should ring alarm bells.
Read between the lines
Check out this real-life description of a dog for sale on Gumtree.
"Lucky is a 12 month old Poodle-cross. Amazing with kids and loads of energy, unfortunately we just don't have the time for him and think he deserves a home that could be with him all day. £300."
The important thing here is what the owners are not listing.
This dog's age indicates his vaccinations are due to expire, he has likely not been trained or castrated. He may not have been walked properly since he was brought home and is likely to be massively under-socialised and hyperactive. This dog is not listed as being well-socialised which should always raise a red flag in a prospective buyer's mind.
This example was based on a real life story where the buyer had a very narrow escape. Not all people trying to rehome their dogs are covering up behavioural issues, but you would be surprised at how many of these dogs have issues that could dictate your day to day life.
Ask yourself why they have not surrendered the dog to a rescue centre instead.
Generally, best advice is to avoid any pets for sale via Gumtree and Facebook adverts. The best way to protect yourself and the animals you see online is to report the posts to local authorities and go via a rescue centre. Dog shelters will always be 100% honest about the behaviour of the dogs in their care and will have legal documents as part of the adoption to ensure everyone is protected. Shelters also take the responsibility to assess new dogs before rehoming them. They will likely be able to help support you in rehabilitating any issues that you may face or point you in the right direction of a trainer who can help.
How much will it cost?
Our March blog will have a full breakdown of how much it costs to keep a pet dog, with breakdowns for the XS Chihuahua to the XL Great Dane. Stay tuned, we publish on the 1st of every month!
How To Choose The Right Dog For Your Family